Jazz drama "Asura" in Fengyuan
Date:2016-10-27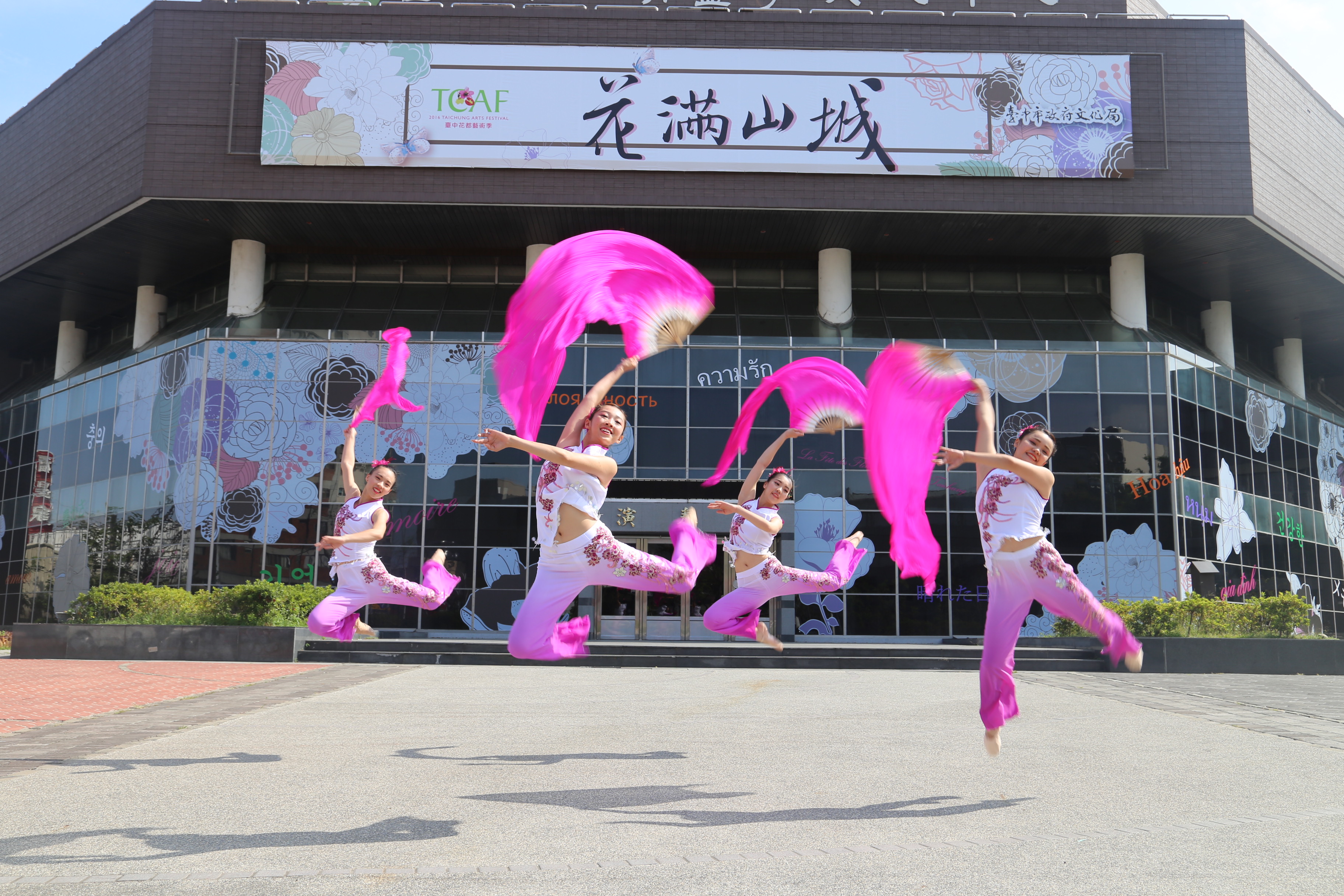 2016 Taichung Arts Festival takes place in October. The Exhibition of Floral Installation Arts will be held in the outdoor square of Huludun Cultural Center, demonstrating the art of flowers. The exhibition is in partnership with the Huludun Arts Festival, and focuses on the theme of "Jazz Grandeur" in order to promote the event. Je Jue Yin Se Dance Company and Chung Rung Dance Theater will perform at Hulundun Cultural Center on Sunday, October 30th, presenting the unique charm of the city.

Huludun Cultural Center marks Huludun Arts Festival 2016 as one of the most important events of the year. Aiming to be different from the live Dragon Boat Festival concert, the Jazz Grandeur in October will showcase both jazz drama and local folk dance.

Li-Ling Wang, the art executive of Je Jue Yin Se Dance Company, explains the inspiration behind the performance. Asura is the evil deity in Hindu mythology, whose mind contains jealousy, anger, and hatred. The performers combine eastern classics with popular dance and local culture, creating a new vision of ancient tales that is visually intensed.

Je Jue Yin Se Dance Company unites culture and fashion with jazz, street dance, and contemporary dance, attempting to break with the tradition. The group once won the first prize of Star of Tomorrow, the championship of Battle Dance on MTV, and the second prize on the dancing program of CTV. It prides itself on both its local and international elements.

On the other hand, for years, Chung Rung Dance Theater has performed all over the world on behalf of Taichung City, and has been given the best performing group award for Taichung City. The performance will combine classic ballet, modern jazz, Chinese martial arts, aboriginal dances, and Mongolian dances in "Prologue of Spring", "Clamor of Bamboo", and "Maiden of Wu-Liang Sea".

Both groups will perform on Sunday, October 30th, 7pm. Please join us at the outdoor square of Taichung City Hulundun Cultural Center for an amazing jazz performance. For more information, go to the official website and Facebook fanpage of Taichung City Hulundun Cultural Center at: http://www.huludun.taichung.gov.tw/.

Updated:2020-05-29 16:21